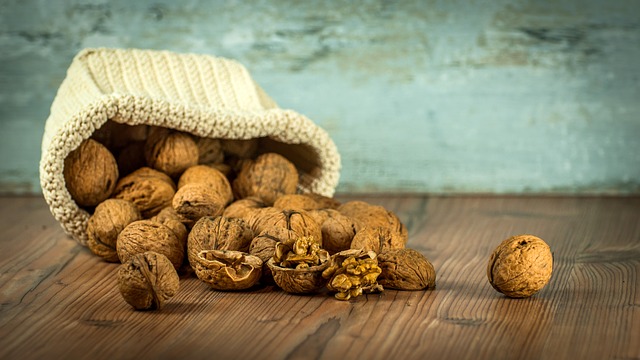 Walnuts trace their origins in many places, though it is common knowledge that the earliest were Persian where the health benefits of walnuts were thought to be well known. Walnuts are believed to have been cultivated as far back as 7000 B.C. in the humid regions surrounding the Caspian Sea. Today, California walnuts are some of the highest quality nuts around; in fact, almost 90 percent of the United States' walnut production grows right in California. Currently, the U.S. ranks as second-highest walnut producer in the world, only to China.
Walnut Types: Take Your Pick
You have probably encountered at least one of three types of walnuts: the English walnut, the black walnut, and the white walnut, or the butternut. These white walnuts are more difficult to find in traditional grocery stores, but feature a sweet taste and oily texture. The English, or Persian, walnut is the most common to find in marketplaces and bears the traditional shell that can be broken with a nutcracker. Black walnuts are native to America, grown specifically in the southern U.S., and possess a rich, smoky flavor.
If you are interested in the health benefits of walnuts and how you can introduce them into your diet, you might have noticed that some recipes call for either black or English walnuts while your cupboard only has one or the other. Not to worry; structurally, both walnuts are quite similar. Recipes that call for black walnuts usually do so to take advantage of their smoky, wine flavor. However, if you merely want to add some crunch to your salad or a baking recipe, you can use either walnut without fear of disaster.
Article Source: http://EzineArticles.com/6792969